Rescues
Here I list rescue animals from persons who approach me with helping to place their dogs – only Weimaraners and German Shorthaired Pointers.
These are not Gundalf dogs so I add the contact details for the relevant persons so they can handle the rescue personally
Leo is at the Hartbeespoort Animal Welfare Society (HAWS) in Hartbeespoort – he looks like a Weimaraner crossed with a GSP or Viszla or something. He is a castrated male, approximately 2 years of age. Well socialized with other dogs, great with kids and people. Contact details: 076 455 0322 (Stanford/Titus) Email:
[email protected]
They have an adoption fee of R550.00 which covers their castration/sterilization, deworming and vaccination. Home inspections do apply.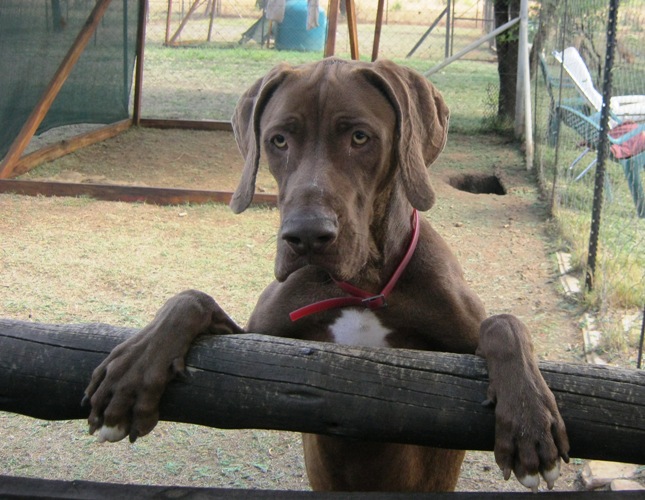 Please note: these are not Gundalf dogs so please contact the relevant person directly using the contact details below:
FOR ADOPTION
2 x German Shorthaired pointers (GSP), either together or separately
Male – 2 years old, is in-tact, has docked tail, liver and white ticked (more liver on him) – no papers, but is from pedigree background. He is in great shape, a very large male and has a wonderful personality
Female – 8 months old, has papers, she is in-tact, has docked tail, liver and white ticked. She is still young and is a feisty little girl.
Please contact Leona Galloway – 074 187 4606 [email protected]